In the words of Jessica Andrew's Song "I'm Just a Summer Girl"
I'm just a summer girl
I wear my flip flops
When I let my hair down
(That's when the party starts)(The party never stops)
I love every season of the year, but it is no secret that summer is my favorite. As I said in my last post, the only thing that makes it
ok
that summer has ended is Football Season. And with the first game of the year, marks the end of summer (at least to me). So with summer coming to a close I decided to list my 10 favorite things about summer. This are in no particular order, that would be way to hard.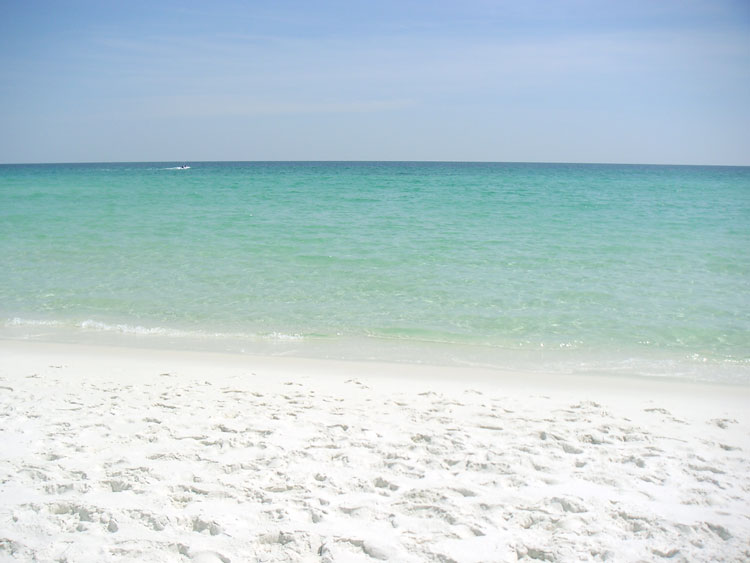 1) THE BEACH:
The beach is my favorite place to be in the world. And although the beaches of

Jamaica

, The Caymans, and other places we have been are beautiful...

Destin

will always be my favorite. No lie I could stay from sunset to sundown.. and during family vacations this year I did just that many times.
2) GOING HOME:
Lucky for me #1 and #2 go hand in hand. I love going home during the summer. Home just happens to be

Destin

, Florida. It is always so relaxing and so much fun to spend time with my family. My father and I are both early risers and always get up before everyone. So we usually spend this time talking just us two. My mother happens to love to shop just as much as me. So that is always on the list of things to do. Between going to the beach, shopping, and eating wonderful seafood, how could this not be a favorite thing of mine. Throw in doing all of this with my family and it may just be #1 on my list!!!
3) THE SMELL OF SUNSCREEN:
This may the one where you

officially

realize I am crazy (if you have not already come to that conclusion).
But I love the smell of sunscreen. I suppose that maybe it is not the smell I love so much, but the memories that flood my mind when I smell it. Well for whatever reason it's a favorite.
4)

McCABE

FAMILY BEACH TRIP:
As I blogged about earlier in the summer, my Mother's side of the family takes a beach trip every summer. With our HUGE family, Christmas is always crazy, so this trip is a much more relaxing way for us to spend time together. We are very blessed to have one another and this trip is one I wouldn't miss for the world.
5) HAVING A TAN:
Yes I will admit that I do try to have a little color year around, but nothing beats the real thing. There is just something about having a tan, it makes me feel like I look so much better. Clothes look better on me and I feel better about myself. I was born to be tan, very tan. When I am able to be in sun as much as I liked I have the ability to get tan, very tan. My freshman year at

Auburn

I had such time. As I was walking through campus a young black man stopped me and asked, "Hey Girl,

Whatcha

be.. Your momma black? Your daddy black?". I guess it was the bleach

blond

hair, blue eyes, and VERY tanned skin that through him off.
6) SUNDRESSES:
As most of you know, I am addicted to sundresses. I love them and wear them all summer long. I do own a few more than a few that are

pink

(surprise), but White Sundresses are my favorite. Pair that with a great tan and a great pair of

sandals

and I am ready to go !!
7) SUMMER SHOES:
This is a very broad statement. This is everything from a super cute pair of

sandals

, to flip flops, to plain ole' barefoot (I have thought about this and to answer your question, barefoot is a "
summer shoe"). My favorite shoe I got this summer,

ok

it was a tie.. the tie was between a great pair a white

sandals

with big silver rings on the top from White House/ Black Market (so much cuter than they sound) and a pair of monogrammed flip flops somewhat like the ones to the left. But mine are so much cuter. My mom order me a pair that are black and white

polka

dotted with the button in HOT

PINK

and my

initials

in black.. A monogrammed,

pink

, and

polka

dotted flip flop, I ask you does it get any better than that??
8) LONGER DAYS:
I love the fact that during the summer months we have longer days. Since I get out of work later than most, it is nice to have that extra sunshine. On many nights Michael and I will take a long walk through the neighborhood. I really enjoy those times when it is just us spending time together.
9) CRYSTAL LIGHT PINK LEMONADE:
I do realize that pink lemonade can be

drunken

year around, but for some reason it just taste better in the summer. There was a pitcher of this in our frig all summer long. Dare I say better than Diet Coke...

definitely

better for you.
10)
BEACH MUSIC:
In the words of the great EMBERS (an oldies band for all those unknown to great music).
I Love Beach Music
I always have and I always will !!!
I was brought up listening to oldies and beach music. I knew this music better than the music of "my day". Beach Music is listened to year around by me, I mean hello my

ringtone

is "Sitting on the Dock of the Bay". But something about the summer makes "Carolina Girl" and "

Sixty

Minute Man" sound so much better.
VERY
PINK
NAIL POLISH:
Very true that my nails are some shade (orange/pink for football.. red/pink for Christmas) of pink all the time, but in the summer they are

PINKY

PINKY

.. I am from the school of the brighter the better. Michael is not big fan of my fingernails painted, so I only do this every once in awhile.. But my toenails are always painted, even if you can't see them.. I can !!
NEW ORLEANS TRIP:
We go to New Orleans every summer and always have a BLAST.. Yes it is hot as all get out and stinks in most places, but we love it. Summer would not be summer without a trip to New Orleans.
I could go on and on listing my favorite things about summertime, but those are just my top ones. Which brings me to my question:
What is your favorite thing about summer ???